Marc Jacobs Resort Collection is simply GORGEOUS and cute and delicious and oooooh I want to eat it. It's all colour kitsch retro floral sparkly goodness and that ticks all the boxes! What's more is that it is graceful and poised, almost conservative. Even though I love all-outers like Meadham Kirchhoff, it's the more feminine-with-a-twist-of-quirk that makes me adore this collection.
And I absolutely loved these next looks. I've been really in to asian, cheongsam style dresses lately, and MARC JACOBS YOU READ MY MIND these are so lovely!
all images style.com
Here are some other styles that I found online:
pure silk dress from chinapig on asos marketplace
Urgggh how cute is that last shift dress! It's like oriental meets 60's mod and I love it! Note how the Marc Jacobs collection was paired with romantic hair and sky scraper wedges. I think with this sort of dress you need to 'modernise' the shoes and hair-do so it looks less like a dress up and more like a... umm... mad men gurrrl with edge?
Speaking of shoes!
So perfect I can't even.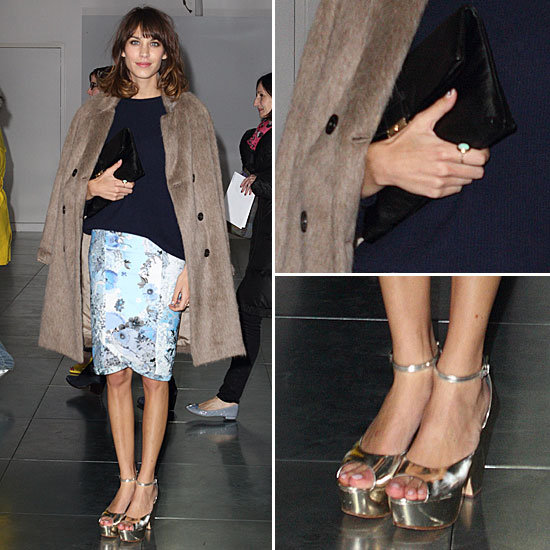 alexa chung in the super special i-am-the-best SILVER versions(from fabsugar)
These shoes are so groovy that they may as well own their own disco (bad, bad analogy). It's when it comes to this that I know I should stop procrastinating. So long!