Ah. Isn't it nice and cold and misty and cloudy and windy? Appropriate that I currently have a 'thing' for sunglasses and the only reason I would wear them would be to keep sleets of rain and detached tree branches from penetrating my eyeballs. Sigh.
Let us hail the queen of sunglasses, Miss Elle Fanning.
(1) Elle Fanning in Rodarte for A Magazine, (2 + 3) in Self Service Magazine by Venetia Scott, (4) Elle's daisy sunglasses she shared on her twitter.
Isn't she so super kawaiii!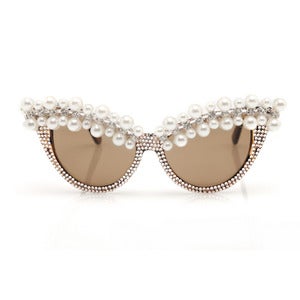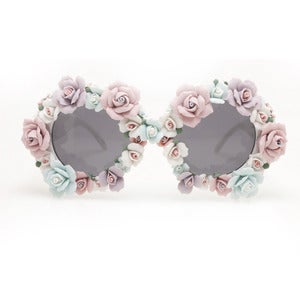 (1) Man Repeller's Jeremy Scott x Linda Farrow sunnies, (2) A-Morir's Lena, (3) A-Morir's Cass, (4) Topshop
I like them crazy, I like them retro, I like them to look like the ones you wore when you were three and held tea parties in your room. I particularly like them when they make you look like
Roz from Monster's Inc
. None of these are affordable in the least, but oh, is this another excuse to buy glitter, pastel-coloured stickers and fake flowers?